OPEN FOR DINING
Contactless curbside pick-up is also available for all to-go orders during regular business hours.
Challenge Your Taste Buds: Beer + Bites!
Join Us For Our Next Virtual Tasting Event
Challenge Your Taste Buds is back again, and this time, we're adding a fun food component into the mix! This virtual tasting package includes our DELICIOUS, new White Labs Brewing Co. Dark Lager can release, and our uber-popular Better Haze Ahead Hazy IPA cans, PLUS a charcuterie tray hand-crafted by our chef at White Labs Kitchen & Tap!
Pick up your beer + food package, and join us virtually on March 4th as we put our taste buds to the test. Tune-in LIVE with your favorite beer-loving friend (that's right - this package is enough for TWO to share!) for a fun, interactive sensory experience with our White Labs experts!
Tickets must be purchased in advance. Visit our Eventbrite page through the link below to learn more + secure your beer package.
Current Dining Procedures
A brewpub at the intersection of science & craft.
North Carolina Phase II regulations have allowed us to reopen our dining room and outdoor patio at 50% capacity, with social distancing in place. Our safety plan is a result of White Labs in-depth knowledge of microorganisms, public health guidance, and the approach to wellness so that you can feel comfortable bringing your family into our restaurant.
As part of the Buncombe County Phase II guidelines, all individuals are REQUIRED to wear a face covering when visiting public facilities including restaurants. Our staff are continuing to wear mandatory face masks (as well as gloves when appropriate) while on site and we ask that customers arrive wearing masks as well. We will have disposable masks available for purchase for anyone who arrives without a mask, though anyone who refuses to use a face covering while on site will be kindly asked to leave. We look forward to welcoming customers back into the restaurant while we continue to keep safety as our top priority!
WHITE LABS
KITCHEN & TAP
ASHEVILLE
NOW AVAILABLE
FOUR-PACKS ARE HERE!
BRING THE EXPERIENCE HOME WITH YOU
Tabberer IPA®, our most popular beer blends science with craft in this interpretation of east meets west style duo of India Pale Ales. Enjoy Tabberer IPA® brewed with WLP001 California Ale Yeast®; a classic example of a west coast IPA due to its dank pine notes, pleasant bitterness, and dry finish. Or try Tabberer IPA® with WLP008 East Coast Ale Yeast for a softer perceived bitterness and explosion of fruitiness.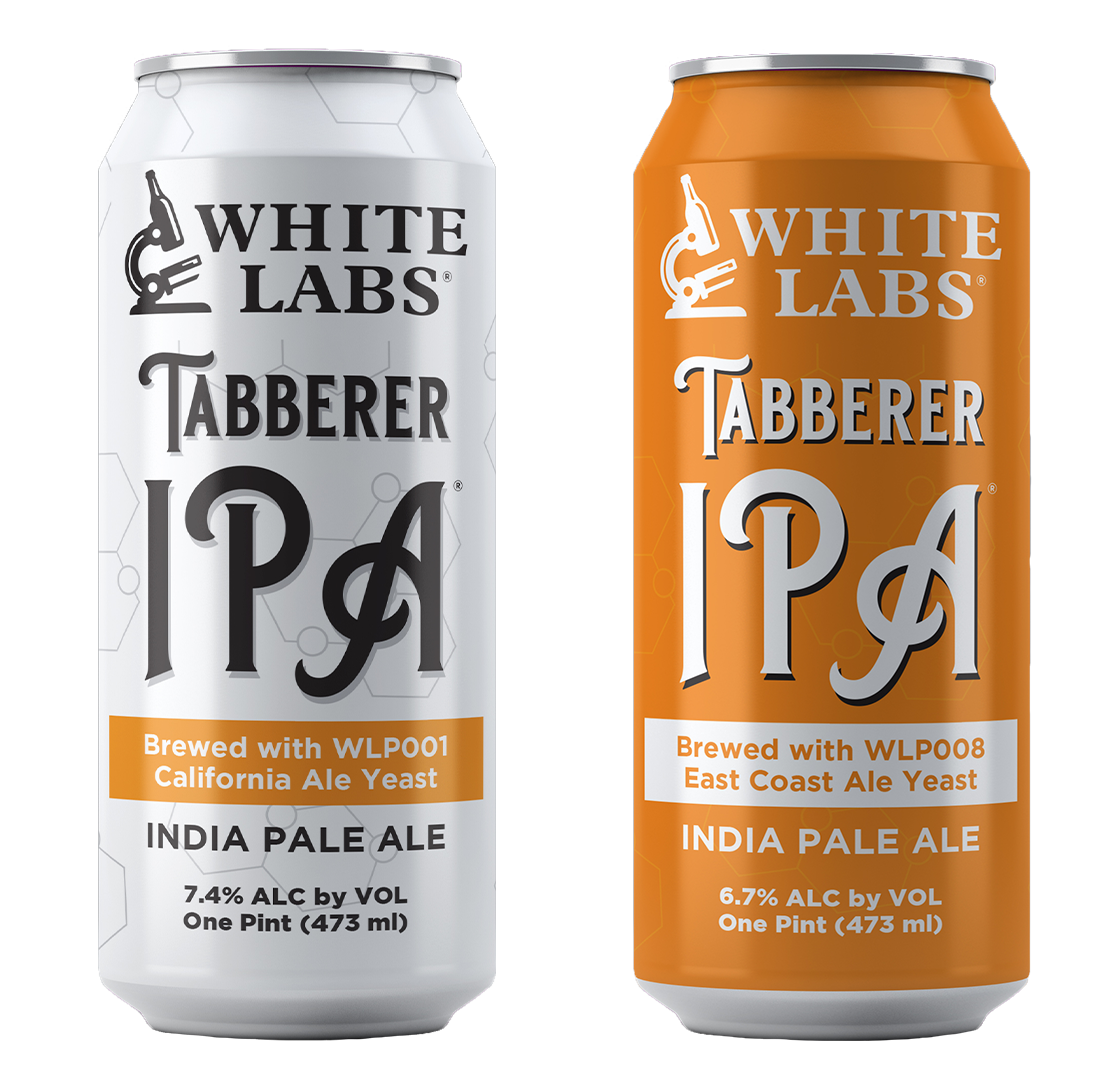 Have dined here several times and enjoyed every meal. Beer selection is fantastic, these yeast folks know their stuff! The food far surpasses the average pub fare- the pizza reminds me of a trip to Italy. Good atmosphere with outdoor seating.
— Bonnie G.
Now Shipping Throughout NC!
Now you can get our beer shipped directly to you, anywhere in the states of California or North Carolina! Check out our latest inventory of delicious and high-quality canned beer, including our newest brew- Dark Lager! NOTE: Current legal restrictions limit beer shipment to addresses in CA and NC ONLY.